Wood Stove Pet Safety
In Blog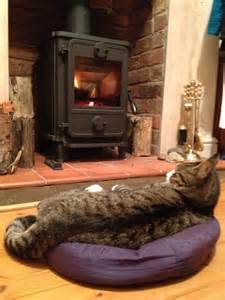 During the cooler winter months, many people are using wood stoves to heat their homes. If not properly vented, wood stoves can emit carbon monoxide a colorless, odorless toxic gas. Both people and pets can succumb to carbon monoxide toxicity with signs being nausea, lethargy, confusion, difficulty breathing and unconsciousness. To protect both your human family and your pet family, ensure that your wood stove is in good working order every winter season and have reliable carbon monoxide detectors in your home. Consider not using the wood stove when your pets are home alone and there is no human at home to tend to the fire or hear the carbon monoxide detector if it goes off.
Click HERE for a Fact Sheet: What You Need to Know about Carbon Monoxide
Find out more about the Christmas Tree Defender…Main page, Click Here.